Time: 2017-12
Location: Saudi Arabia
Lifting capacity: 70 tons
Span: 30 meters
Lifting height: 9 m
Usage: building and construction factory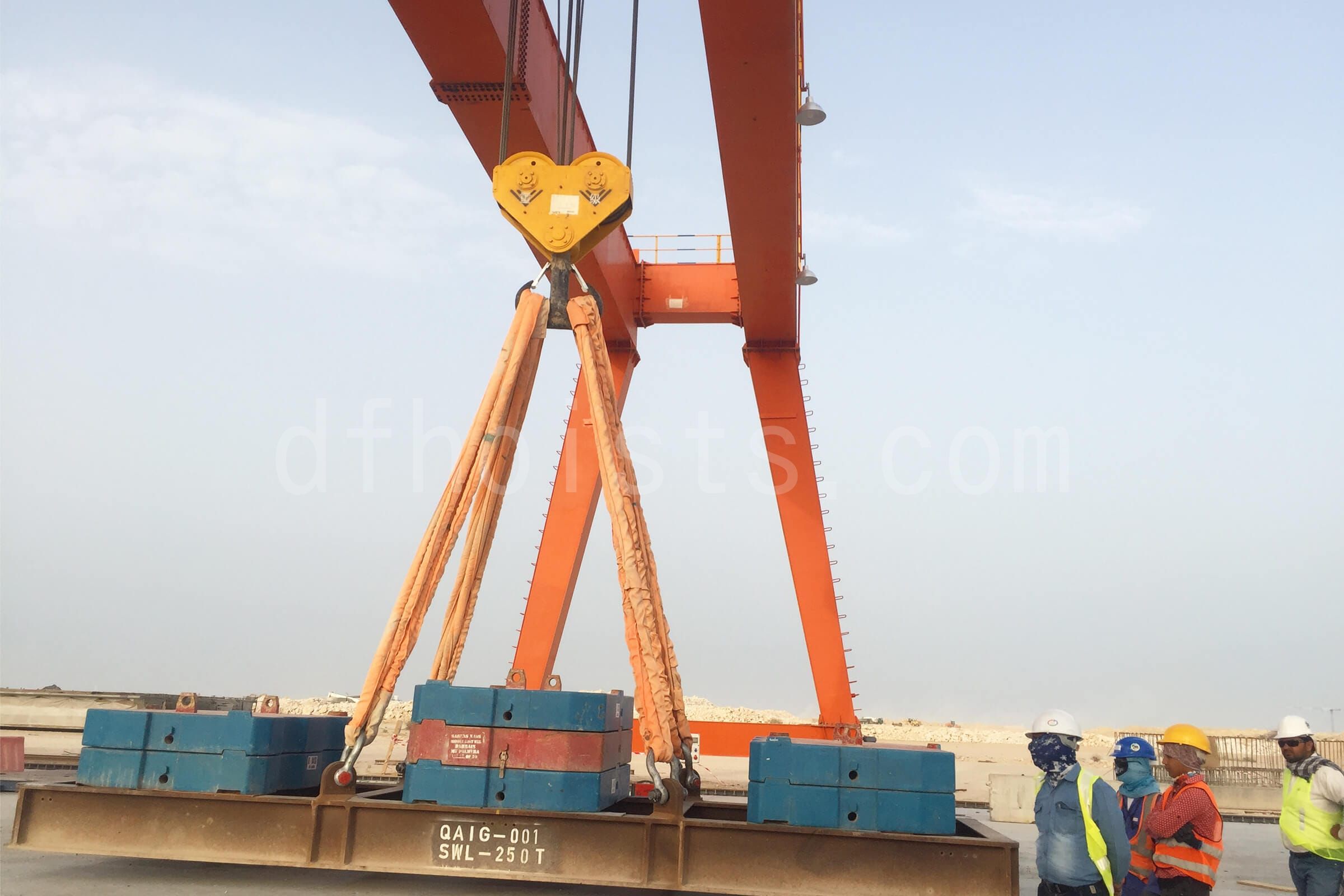 The customer is the girder factory which makes viaduct, highway and railway. We received the inquiry from the customer in October. The customer need to use two cranes of 70 tons to lift 120 tons of beam plates at the same time. It is hoisted to the girder truck and then laid by the bridge erecting machine.
The solution we gave the customer is that the crane's high-end configuration, using ABB motors, SEW reducers, Schneider electrical appliances, Yaskawa inverters. Due to the lack of industrial power supply at the customer site, we have designed diesel generators as the main driving force. Each of the two cranes is powered by a generator and is operated in an operator's cab. Two gantry cranes may be operated simultaneously by a remote control. Remote control can not only control a single crane, but also control two cranes at the same time, lifting beam piece together.
After several times of communication, the customer approved our plan. The customer remitted the advance payment, and we also issued a prepayment guarantee, balance payment is L/C. We have also issued a quality guarantee letter of 5% for the customer.
In the production process, the customer let the third party to carry out detailed inspection of our raw materials, welding, manufacturing processes, etc. During the production, our paint was a little damaged, and we repaired it in time after the customer proposed, and finally passed the third-party inspection.
We arranged the shipment as soon as we received the customer's notice.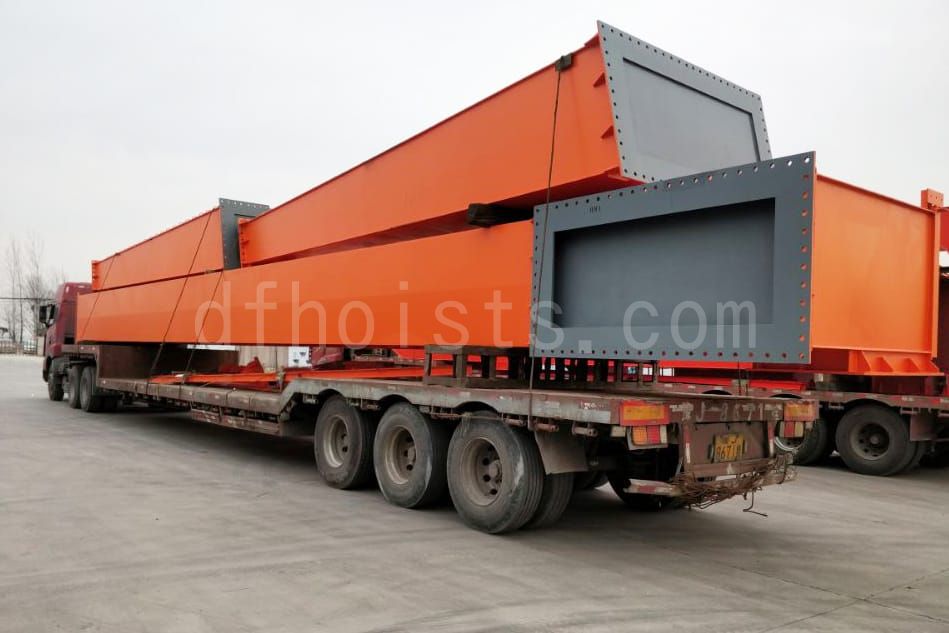 After the goods arrived to Saudi Arabia, we immediately dispatched our mechanical and electrical engineers to the site for installation, and finally completed the installation and debugging under the construction period required by the customer.
At present, these two lifting equipment have been in use for 1 year, and all kinds of performance are good. The customer is very satisfied with our products.