Product Features
Optimized design and compact structure. Reduce steel weight and transportation costs.
Frequency control, smooth operation and safe crane operation.
Safety monitoring, sound-light alarm, anemometer , cart correction.
Can be equipped with electromagnet, grab, container spreader and so on.
Can be equipped with a diesel generator.
Introduction
The Double girder gantry crane is the ideal handling device for outdoor work. Cantilever can be added on both sides of the main beam(usually the cantilever length is 1/4 of the span), The distance between the straight legs can be increased to facilitate the passage of larger goods from straight legs. The power supply can be supplied by cables, sliding contact line and diesel generators. Our crane can meet your various requirements.
DFhoist gantry cranes are designed with FEM standards. The weight of the whole machine is reduced by more than 15%, and the reduction of wheel pressure is 10~20%. Each part is bolted for easy installation and Transportation. Crane and trolley run smoothly, frequency conversion, low noise. If the lifting height is more than 15m, we will be equipped with an anemometer. If the span is greater than 35m, we will use flexible legs and electronic correction. Our crane working duty from A3 to A7. It is widely used in steel, infrastructure, port container handling, freight yards, warehouses and other occasions.
ADVANTAGE
INTELLIGENT HOISTS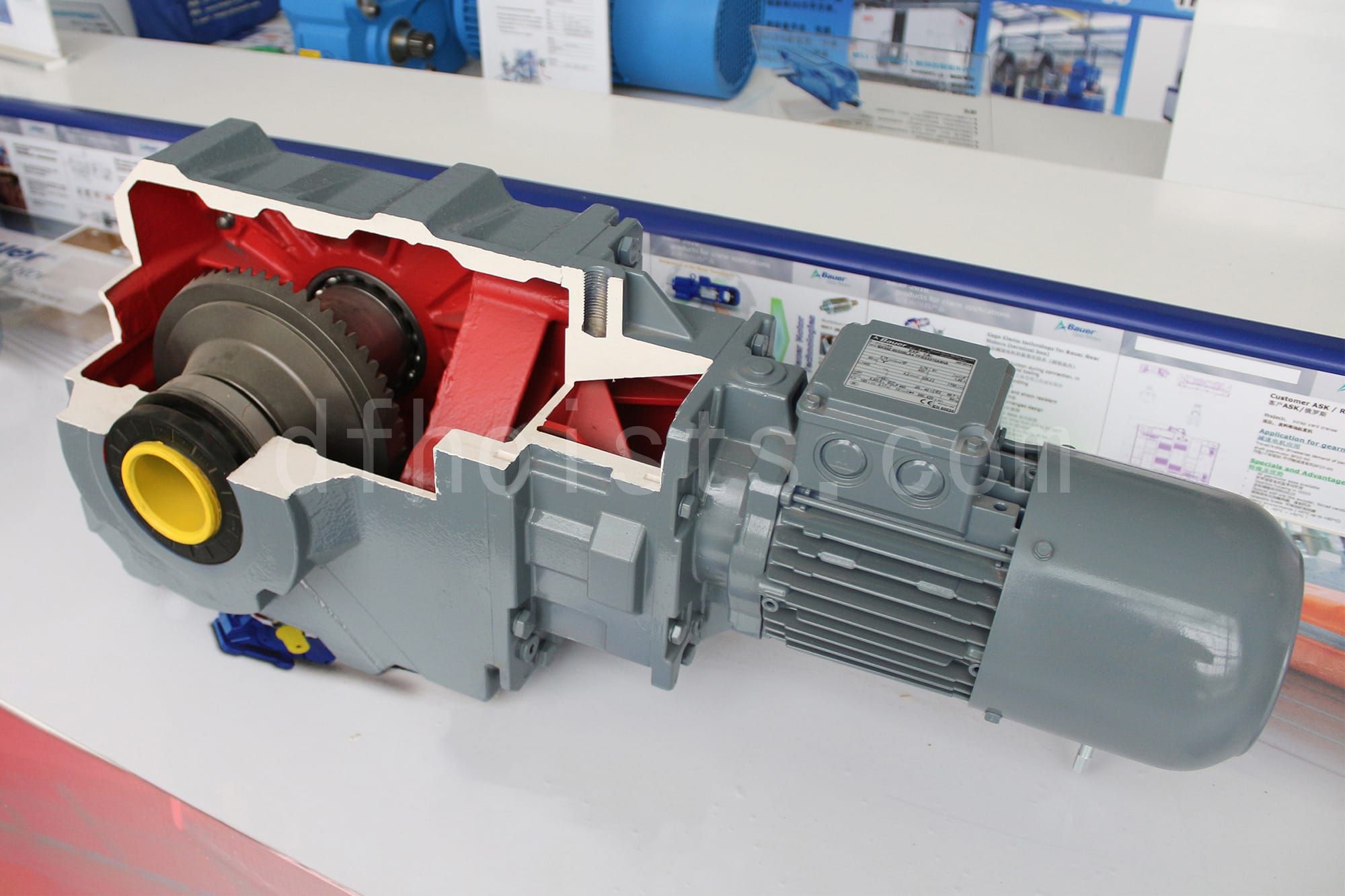 SWL(t) HOL(m)
Low headroom, light weight, Building cost saving
Heavy duty processing
Stepless control trolley
Smart driving, higher efficiency
Maintenance free
Multiple lifting tong
Inching/Micro-speed/Anti-sway ect
HMI and safety monitoring, system ect
INTELLIGENT CONTROL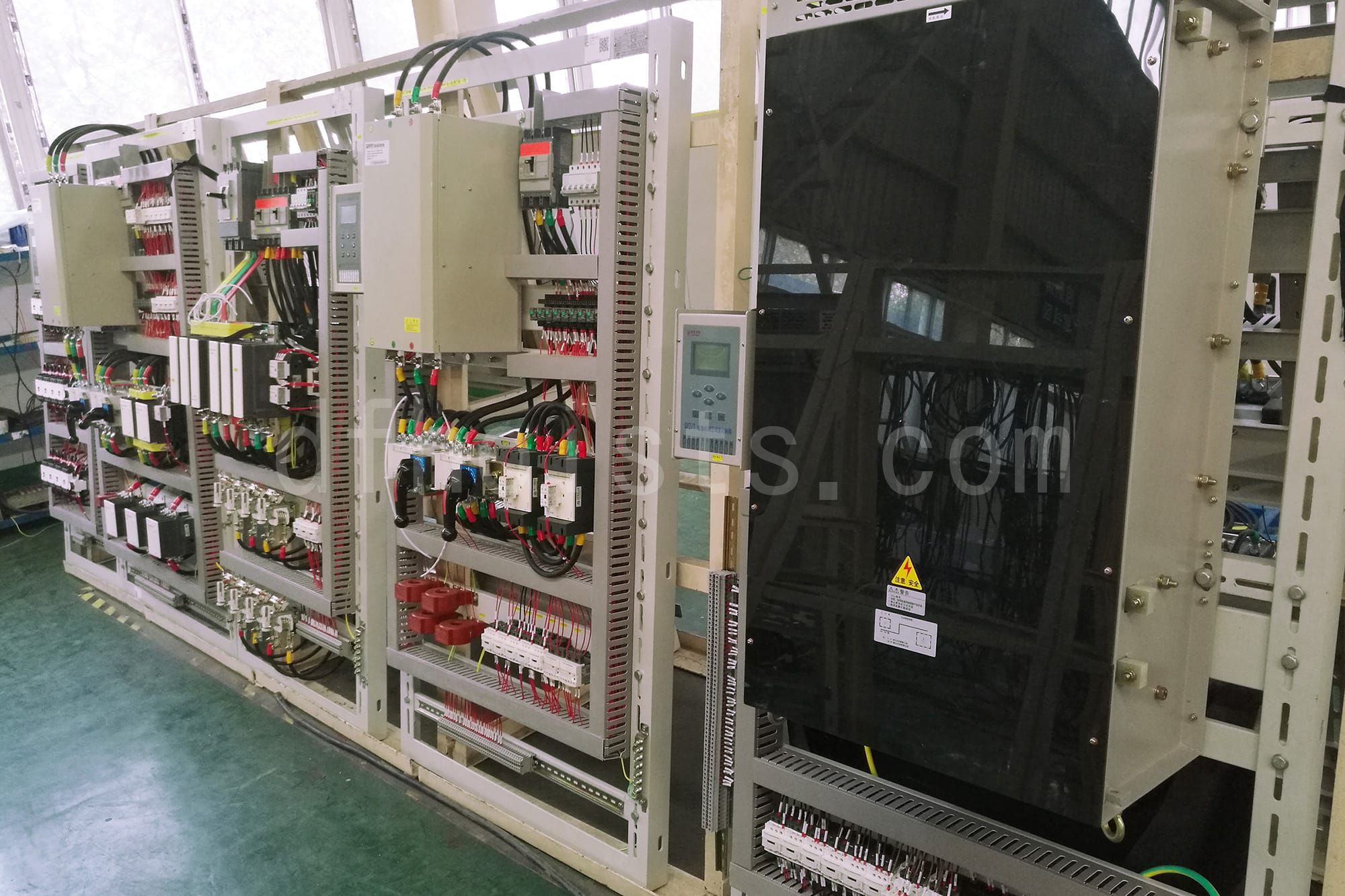 Remote Access
Internet +
Automatic Diagnosis System
Automatic Message System
Synchronization
Schneider electric components
Air socket interface
IP55 protection class
IEC standard testing
INTELLIGENT HOISTS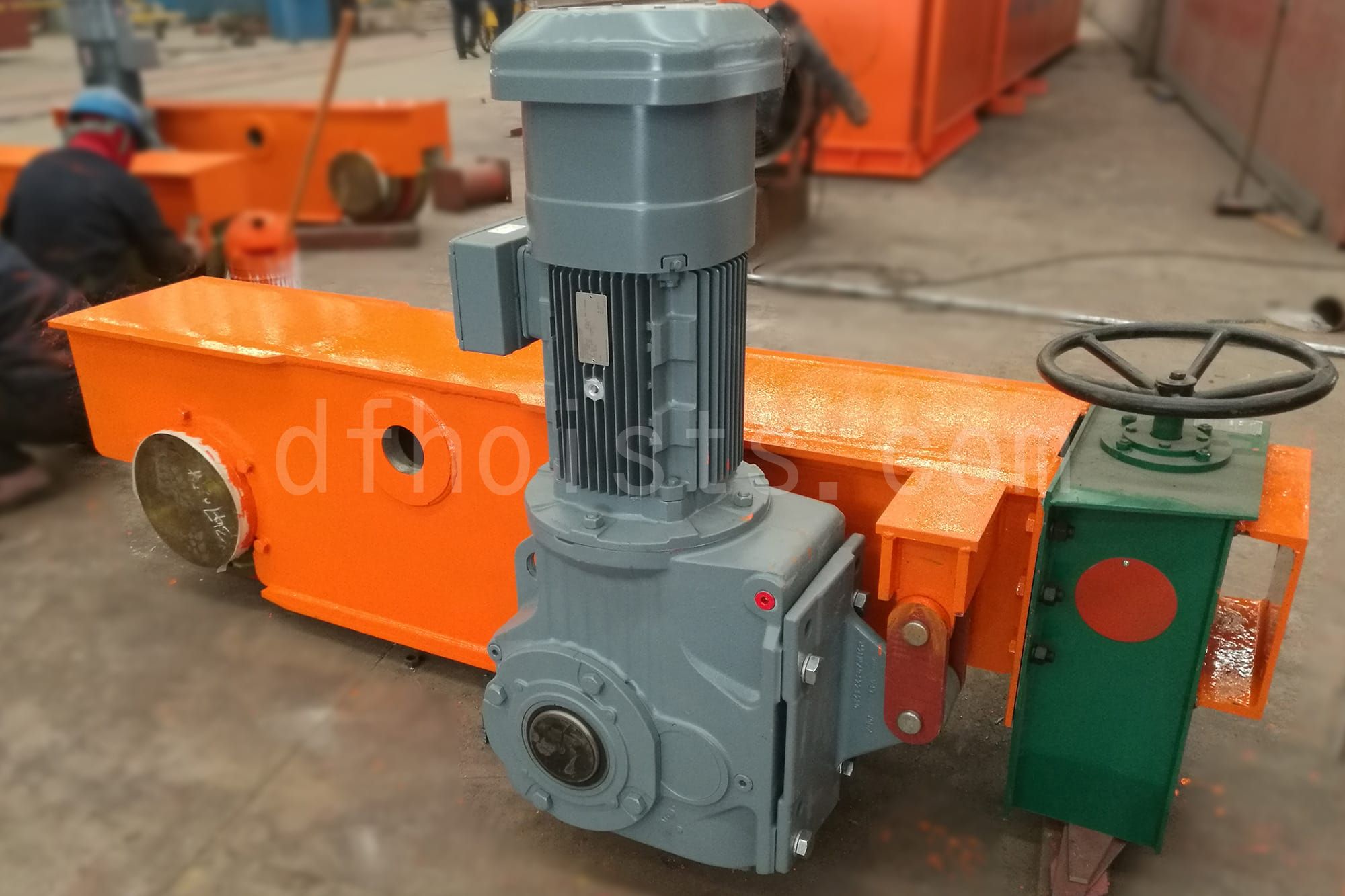 Spline shaft, direct driving
Light weight, small size
Module joint designing, fitting with smallest building clearance
Forging wheels(alloy steel 42CrMo) or casting wheels(DIN GGG70)
Heavy load wheel block, central lubrication
Adjustable vertical inclination and horizontal divergence
FLEXIBLE LEGS
One side are rigid legs Main girder and legs are rigid connection
The other side are flexile legs Main girder and legs are flexible connection
Parameters Table
Capacity(t)
Span length(m)
Lifting height(m)
Duty group
Main lifting speed
(m/min)
Aux lifting speed(m/min)
Trolley traveling
speed(m/min)
Crane traveling
speed(m/min)
protection class
Total power (kw)
10
18~35
10
A5
0.78-7.8
―
3.3-33
3~30
Insulation Level:H-grade
Ingress Protection:IP55
21.74
20/5
18~35
10
A5
0.6-6
0.78-7.8
3.5-35
3~30
39.7
32/5
18~26
10
A5
0.5-5.2
0.78-7.8
3.1-31
3~30
59
26~35
12
50/10
18~26
10
A5
0.4-3.9
0.78-7.8
3.6-36
3~30
71.4
26~35
12
75~320
Custom-design